Computer Game: Windows
Genre: Simultaion
Type: Real-time
Maximum Players: 1
Airport Expansion Pack available
Availability: Download only
Developer: Joe's Games
Designer: Joe Jaworski


Necessity is the mother of all inventions, or so they say. No where is this truer than in the realm of computer gaming. While games over the years have touched upon every imaginable subject (and even those unimaginable) there are still subjects that rarely see the light of day. Such as air traffic control simulations. Ever since Bruce Artwick introduced computer users to the world of sim flying flight simulators have always been popular, and yet ATC games have been as rare as getting a real meal on a cross-country flight. So what's a guy to do if he secretly has the desire to direct traffic at a busy international airport?

If you're Joe Jaworski of Joe's Games you develop your own ATC sim. This is precisely what happened years ago when Joe gave the world the very first Air Command game, due in part to what he perceived as a lack of quality air traffic control simulations on the market. Now in its third incarnation, Air Command 3.0 is the definitive ATC simulation.

Though it tackles a tough subject Air Command 3.0 is highly playable, designed to be enjoyed by everyone from the novice who wants to try something new to the hardcore ATC gamer who actually does this for a living and can't stand the fact that he has to come home from work. The various difficulty levels allows gamers to challenge themselves as they want to be challenged.

Challenging and entertaining, providing players with nail-biting excitement from start to finish, Air Command 3.0 is a unique experience. In a world of "me too" gaming, Air Command 3.0 is a breath of freshness. A fun strategy game, even people who dread the thought of getting on an airplane will find Air Command 3.0 a welcome change of pace from their usual gaming.

So, are you up for pushing tin?

"Have you ever seen those jugglers that juggle three objects and then suddenly have three or four more thrown into the mix? That's what it feels like during the rush hour in Air Command 3.0. Just when you think you've got the situation under control, it changes. However, when you get it right, it's very rewarding, and when you get it wrong, you're left with the mix of anger and desire to improve that is sometimes called addiction." --GameSpy.com

"If you're in the market for a tense, thoughtful, and fun gaming experience that takes less time to play than most games take to install, Air Command 3.0 is well worth your time and money." --Rick Fehrenbacher, GamesFirst!

"Air Command 3.0 has a great deal of old-school charm going for it, and every time I sat down for a session, I thought to myself, "they don't make them like this anymore."
--GoneGold.com
"It's only the best damn air traffic controller game you can find... if you're into that kind of thing." --IGN.com

♦ Full featured game of air traffic control. Direct in and outbound flights, while managing the scene on the ground from your radar tracking screen. Can you handle it or will the skies be filled with flaming debris?
♦ Air Command 3.0 is draped in a rich atmosphere. Pilot voices are digitized so you can actually hear the pilots

acknowledging your orders, or requesting clearance. You even have the option of simulating communication problems between the ground and pilots. Pilots may not understand your directions, creating a tense situation as you struggle to correct their errors before you end up with a three-way collision. Additionally, background music is available as an option to set the mood.
♦ Realistic weather conditions are part of the experience, with true-to-life doppler precipitation patterns. Imagine the air filled with jumbo jets, some of which are having problems following your instructions, and now a rainstorm is moving in. For some stress like this is part of the job, for you it's just part of the fun!
♦ An airport editor is included to create your own airports and share them with fellow users. Easy to use, players can create everything from small town airports to
massive international airports. An official airport expansion pack is also available.
♦ Scenarios are playable in one sitting, making this the perfect game for people who want a thinking man's game, but can't devote weeks to finishing up one scenario.
♦ Four scalable difficulty levels are found in Air Command 3.0, including an option to quickly generate new customized scenarios. Newcomers to veterans will all be able to find the sweet spot of difficulty they enjoy,

and as they get better be able to ramp it up even more.
♦ Based on a unique subject, Air Command 3.0 is a strategy game unlike any other. This is a game where winning means not causing mayhem and destruction. Players will find they need a little bit of cunning, a little luck, and lots of forethought. The ability to juggle also helps enhance the experience!


Time to expand your horizons! With the Air Command 3.0 Airport Expansion Pack you get a crack at 34 of the toughest airports in the world (listed below).

As you can see, this expansion covers airports from all over the world (and even some other worlds!), including Europe, North America and the US, South America, Middle East, and the South Pacific. In addition, these airports have been designed to appeal to both the novice ATC as well as the expert!

The expansion pack installs seamlessly over your existing installation of Air Command 3.x. The original 10 airports remain intact and you get an additional 34 new airports to give you almost 3 1/2 times the enjoyment - literally hundreds of hours of game play!

Australia
Berlin, Germany
Cairo, Egypt
Copenhagen, Denmark
Farside
Frankfurt, Germany
Kansas City , KS
Mars
Memphis, TN
Munich, Germany
New Zealand
Osaka, Japan
Pumpkin City
Salt Lake City, UT
Seattle, WA
Sydney, Australia
Tokyo Bay, Japan
Bahamas
Buenos Aires
Cape Canaveral, FL
Edwards AFB, CA
Feline County
Hawaiian Islands
Manila, Philippines
Melbourne, Australia
Moscow, Russia
New Orleans, LA
Oklahoma City, OK
Phoenix, AZ
Rio de Janeiro
San Diego, CA
St. Louis, MO
Tampa, FL
Toronto, Canada
| | |
| --- | --- |
| | Price: $19.95 |

Operating systems:
♦ Windows

General minimum requirements:
♦ Pentium
♦ 16 MB RAM
♦ Windows 95 or greater
♦ 4 MB HDD
♦ CD ROM
♦ Windows Compatible Sound Card
Once downloaded, double click on the file and follow the directions for installation. See the included readme.txt file for more information.
This is a limited version of the game. You can play up to 10 minutes of the game with one Airport.
We hope you enjoy your Air Command 3.0 demo experience. Please contact customer service if you have any problems with the demo.
Air Command 3.0 Upgrade Patch v.3.1:
Please contact customer service if you have any problems with the patch.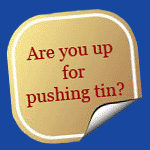 Click on the thumbnail image to see the full image:
"Let me just say that, as an air traffic controller, this does a more than respectable job or portraying the ATC experience. I have tried other products and their interfaces cause you some much frustration that you lose the experience. This doesn't happen with Air Command."
♦ The Air Command 3.0 Forum
The official forum for Air Command 3.0.
Talk about your experiences pushing tin.

♦ Register Air Command 3.0
Register your copy of Air Command 3.0.
There is no need to register your game if you
purchased it from the Gamers Front.

♦ Tell a Friend about Air Command 3.0
Know someone who might be interested?

♦ Review Air Command 3.0
Do you own this game? Write a review and let others
know how you like it.

Air Command 3.0 is published by Shrapnel Games, Inc.